Massage
Few words about my practice…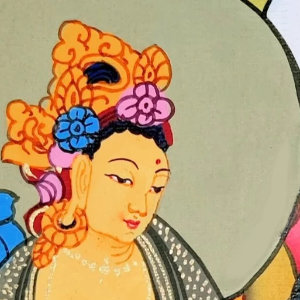 A style of my own
"Health is the supreme gain, Content the supreme wealth, Confidence the supreme kin, Freedom the supreme good."
Dhammapada, chapter XV
Describing a massage is quite difficult, unless the masseur applies a stereotyped pattern, which I do not! Care, attention and concentration along with sound anatomical knowledge and a mastery of massage techniques allow the masseur to find the exact touch and pressure to release every tension and induce inner peace. That is why I am not going to tell you that my massage is "Thai", "Balinese" or "deep tissue", because I do not follow any predetermined rules, except the ones dictated by your body and your state of mind.
My massage can be strong where or when it is needed : I use my forearms, elbows, shoulders and even my knees to shape the body's biggest muscles in their very profound fibers. Warming by pressure and movement is key to the health of the muscular-connective structure : tissues suppleness allows nutrients to circulate harmoniously and the byproducts of cellular metabolism to be evacuated. These are responsible, in case of stagnation, of stressful and painful inflammatory states. These kinds of deep pressure are traditionally used in Balinese and Lomi Lomi massage styles.
Acupressure can be useful for thinner muscles, and other purposes : for example, working on Trigger points – which are the results of intense tensions in muscle fibers and connective tissues – or stimulating the acupoints by balancing the energies of the body. In this last case, I will apply energetic paradigms, common to most asian traditional medicines, to foster what is usually called "vital energy" (Prāṇa in Sanskrit, Chi in Chinese or Ki in Japanese). When Prāṇa flows freely, it is common to experiment deep peaceful feelings during and after the session.
Manipulation of this very subtle level of our body requires a skilled perception of the energetic dimension of life and its application in the context of massotherapy. My approach of this energetic level may be compared to Thai yoga massage : accuracy, meditation skills and wholehearted love are needed to reach an effective healing practice.
The effects of this type of approach are sensitive to a psycho-emotional level, which strengthens the effectiveness of a muscular relaxation, thanks to the physio-chemical feedback reaction generated by positive emotions. This very level circumscribes the holistic approach of my practice.
I use organic sesame oil and I massage on futon (not on massage table). You may take a shower after the session : soap and individual towels are freely available.
Because each person and each situation is unique, each massage I give is unique.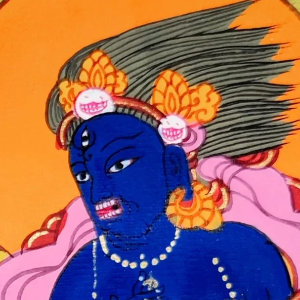 Course of the massage session
Je commence par masser les pieds (la "prise de terre" du corps et de son système énergétique) pour remonter le long du dos, des fessiers aux trapèzes, qui sont massés en détail tant une action sur leurs divers muscles et points énergétiques permet un puissant état de détente.
Puis du visage et du crâne en redescendant sur la face avant du corps.
Un travail particulier au niveau des pieds, des mains et des oreilles est appliqué, suivant les principes de la réflexologie et de l'acupressure.
J'utilise tant mes mains, mes avant-bras que mes épaules pour amener une gradation croissante dans la pression appliquée, tout en douceur.
Les techniques manuelles me servent à réchauffer, par friction et pression glissée superficielle, la région concernée, ainsi qu'à dénouer par acupressure les éventuels points de tension, les "trigger points" ces traumatismes au niveau des fascias qui enrobent les muscles, puis à stimuler certains points énergétiques en fin de traitement.
Mes avant-bras et mes épaules me permettent des pressions glissées profondes et un pétrissage qui détend le muscle en profondeur et en douceur.
J'utilise également mes genoux, selon une technique d'inspiration thaïe et balinaise, pour pétrir les fessiers dans un mouvement dynamisant.
Je masse à l'huile et sur matelas, suivant la tradition thaïe (matelas rembourré de fibres de kapok).
Vous avez la possibilité de prendre une douche à la fin de la séance. Des serviettes propres et du gel douche sont mis à votre disposition.
Comptez une heure à deux heures de massage, suivant la formule que vous aurez choisie.
Je commence par vous poser quelques questions avant de débuter la séance, pour cerner et m'adapter à vos besoins.
En comptant le temps de vous doucher, prévoyez entre un quart d'heure et trente minutes de présence en plus de la durée du massage.